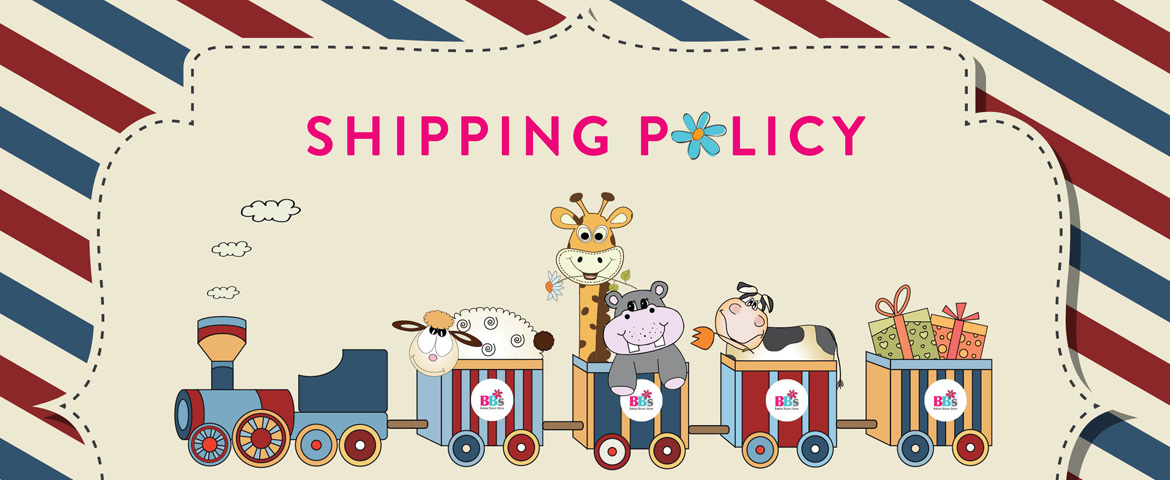 It's would always be our goal at BBS to make your ordering process as efficient as possible. Therefore, we have
Which countries do you deliver in?
We would not be shipping outside India at this time, but we aim to do so very soon. For further inquiries please feel free to write back to us at online@babiesbloomstore.com for specific inquiries.
How do you calculate shipping, taxes, and duties?
As our inaugural offer we would be offering free shipping in India on orders over Rs. 2,500. For order value below Rs. 2500, a flat shipping charge of Rs. 100 is applicable.
How long will it take for an order to arrive?
Orders are scheduled to arrive within 2-3 working days (India). Cash on delivery and personalized orders may take an additional 2 business days. In the event of a delay, we will notify you by mail.
How can I track my order placed online?
Once an order has shipped, you will receive an email from us with the tracking number information. You can track your order status online by visiting the Order Tracking Page or by logging in to your account if you have created one.
Could I change the shipping address of an order?
Shipping address can only be modified before the order is billed or shipped. We strive to be as flexible as possible; however, we also ship your order promptly to make sure you receive it quickly.
What happens if I am not home when the package arrives?
Our shipping partner will attempt to deliver the package three times before it is returned to us. Please provide your complete and accurate address including zip code and mobile number to ensure a seamless and quick delivery.
Could I ship products in one order to multiple addresses?
To ship to more than one address, please create separate orders.
I did not receive my order. What should I do?
Orders within India are delivered in 2-3 business days . Cash on delivery and personalized orders may take an additional 2 business days. If your order has not arrived in this time frame, please contact us with your order number at online@babiesbloomstore.com.