12 Thoughtful And Practical Gifts For New Parents in 2022
Showering a newborn baby with love and blessings is undoubtedly one of the most special gifts you can present to them. But in case it doesn't feel right to you to visit a baby empty-handed, then accompany your blessings with adorable newborn baby gifts. Sadly, it's not easy to pick a gift that new parents will instantly like. This is because we often forget to view the usefulness of the gift from a new parent's perspective.
The best way to celebrate the birth of a baby is by giving useful and practical gifts to the new parents. Be attentive to the significant changes that are taking place in the lives of the new parents and choose your presentation accordingly. If you want some guidance, then here is a list of thoughtful gifts that will make first-time parents' lives easier.
List of Gifts for New Parents in India 2022
| | |
| --- | --- |
| Products | Starting Price (INR) |
| Baby Imprint Kits | 440 |
| Baby Beddings/crib | 2599 |
| Baby Pacifier Clips | 549 |
| Baby Safety Helmets | 799 |
| Baby Hand-free Bottle Feeder | 1999 |
| Baby Toys for Early Education | 1599 |
| Baby Anti Lost Wrist Link | 799 |
| Baby Bath Cushion Pads | 1299 |
| Baby Folding Waterproof Diaper Changing Clutch | 1699 |
| Inflatable Water Play Matt | 1299 |
| Baby Casting kits | 1599 |
| Baby Ornament kits | 999 |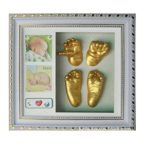 Parents love to see their babies grow. Be it their first cry or first smile; they consider every moment special. In order to keep all the memories with them forever, they often capture them and keep them with themselves in the form of photos or videos and cherish them forever. Baby Imprint kits can be a really thoughtful gift for parents as this will enable them to preserve the hand and footprints of their baby in physical form.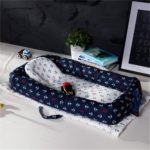 A baby bedding is yet another great option that you can go for if you are looking for a thoughtful gift to present to new parents. The reason why they are so useful is that a newborn baby spends a lot of time sleeping. Hence, it is essential for the parents to make sure that the baby is comfortable. A baby crib can help parents ensure the baby's comfort while they are asleep.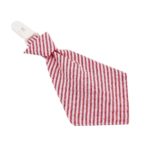 Pacifier clip easily attaches to outfits for added style and function pacifier not included. Pacifier clip is a universal clip which could be compatible with all types of pacifiers, and stops the pacifier dropping on the ground, keeping it away from the germs.. All stitching has passed needle detect or test and small parts have classified 15lb test. This product helps you clip your newborn baby's pacifier to their clothing so as to ensure the pacifier doesn't get lost or dirty by preventing it from coming in contact with the ground. There are different types of pacifier clips available on the market. All you need is to choose a good quality one to gift to the new parents.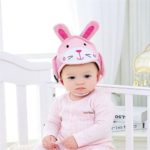 This is a safety headgear that you can make your baby wear and is definitely one of the best gifts for babies. It will protect them from injury as they learn to crawl, stand, or walk. A lot of parents opt for a baby safety helmet when their baby starts to sit. It's an excellent way to prevent bumps or bruises on your baby and keep them safe throughout their learning period.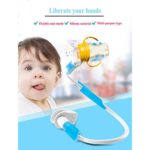 The baby hand-free bottle feeder is a self-feeding system for babies aged 3 to 36 months. It allows you to feed your baby in an upright position, rather than the horizontal position, as the former is the recommended feeding position by pediatricians. Using this tool can help to prevent gas build-up and reflux. Apart from that, it also prevents ear infections making it a great gift for new parents.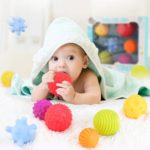 Toys play a vital role in the overall development of a child. Toys can be used for the purpose of entertainment as well as teaching. These can also help stimulate creativity in children and can improve their cognitive behaviour. Toys can help develop a lot of mental and physical skills that are of great importance in later life.
They are, in fact, a foundation of education. They can help with problem-solving, attention, as well as other areas. Educational games and toys can be used to create the right environment for learning, which will improve the learning abilities of a child and hence make for really good newborn baby gifts India.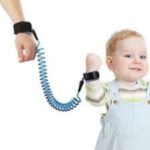 These wrist links will enable you to keep an eye on your baby. You can use one to tie your baby to your wrist so that the chances of them getting lost in public places can be minimized significantly.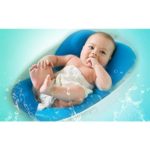 Baby bath cushion pads are used while giving newborn babies a bath. These pads make the bathing experience more enjoyable for the baby and hassle-free for its parents. The baby Bath pad's special design fits all babies' bodies from 0-6 months and keeps their heads out of the water. This bath pillow is ideal for keeping parents hands free to wash their child and even bathing more than one child of the same age at a time.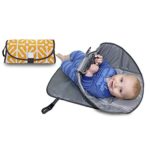 It is a multifunctional item that is both fashionable and practical. It can be used as a diaper pad or folded up into a clutch bag. It folds up easily and doesn't take up much space in your bag. A hook can be used to hang the clutch for easy storage. The reason why this gift is so great is that… Well, who doesn't want a sleek, compact clutch that folds up into a wipe-able, padded changing area?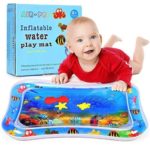 Some playtime in the water is important for strengthening the neck, shoulder, and head muscles of a baby. It is extremely useful in helping the baby develop motor skills. So, an inflatable water play mat is a great way to not just allow the baby to have some fun time but also develop useful skills.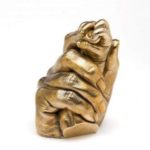 Remember how tiny and precious your baby's hands and feet were? If you've ever looked at old photos of your baby and wonder 'how time flies', you'll know that gut-wrenching feeling of lost time and nostalgia. It's a shame when kids grow up in the blink of an eye and everything else becomes a faint memory…or was before the invention of clay casting! Baby casting kits can help parents preserve the actual handprints of their offspring. Unlike photos and videos, these mementos can enable the parents to touch and feel the hand and footprints of their baby whenever they wish to, even after they have grown up.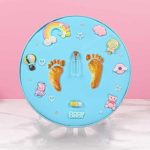 A baby ornament kit can help you look back at the very first days of your child's life. These kits can preserve your baby's handprints in clay, which can then be used as an ornament for your Christmas tree.Baby ornament kits are great as welcome home gifts for newborn babies.
Final Thoughts
The first few months of parenting can feel like a never-ending cycle of changing diapers and feeding the newborn. Not just that, some parents who have adopted an older child can face the issue of adjusting to their habits. Whatever may be the case, parenting a child is never easy.
There are many challenges to raising a child. But it is also one of the most beautiful experiences for a couple. You can make their experience more beautiful by surprising them with gifts that will make their journey of parenthood easier and smoother.
The above list will definitely guide you in making the right choice regarding what gift to present to first-time parents. The best thing is that you can buy a newborn baby gift online without having to visit any local store.