Babies Bloom Creating Something Special – Welcome to the Unknown, You Will Love It!!
Bringing a new life into the world is the most extraordinary, joyful and momentous occasion. We at Babies Bloom intend to offer little something unusual and  go an extra mile to deliver emotions especially on the occasions you wish to celebrate through our goodies which we have curated especially for you. So in its sweet little attempt,  we intend to "Capture the essence of early #childhood "by creating bouquet of assorted offerings that you would love to experience.
So Lets Get Started!!!
As gifting has become a unique way to express one's love and also one's individual identity. These new trends have thus given birth to the golden trend of cherishing experience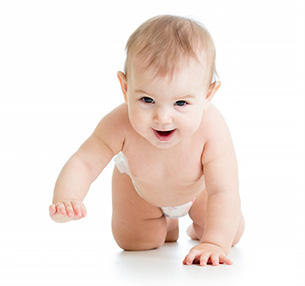 s, a new way to articulate one's love and also one's individual identity. A sleek package with a sophisticated gift delivered on time, helps the sender assert his/her own style-conscious yet affable personality.
This is precisely where Babies Bloom would like to become the way you want to gift your or friends a bundle of joy and pamper them.
Memories that never perish with time, cajoled in a time loop in your mind and person's likes, dislikes, dreams, aspirations and inspirations on display – spotting the kind of experience that a loved one will hold in their heart forever has become extremely easy.
Welcome to Our Blogs 
We with our blogs ivite you as parents, new parents to have a look at our goods collection full of spectacular ideas of making your joyous occasions more memorable. As gone are the days when only birthdays, anniversaries and festivals were the occasions which people used to eagerly wait for, to shower their loved ones with surprises and gifts. Just don't sweat; there are trends which will definitely help you in picking the perfect experience for the perfect occasion.
Keep in Touch
We welcome all beautiful people to experience an experience that will make you smile and the journey would be enjoyable and one its kind with our collection of goodies at www.babiesbloomstore.com .
Feel free to post or tag to our  https://www.facebook.com/babiesbloomstore; or https://www.instagram.com/babiesbloomstore to share your experience!!
If there's something special you are looking for, and then please do let us know, we may be able to help!!!