Parents' Pandemic Guide: Coping With a Newborn, Their Winter Care and Protecting Them from the Virus
Coping with a Newborn During a Pandemic
All babies cry. Babies cry from about two weeks to two and a half months. Some babies cry more, and some cry for longer periods of time than others. Many new parents find that crying is the most difficult part of parenting a newborn. Some parents and caregivers get so annoyed and frustrated by the incessant crying of their baby that they end up causing them harm.
Abusive head trauma, which is a head or neck injury that a baby receives on being shaken vigorously by an adult, is a result of such frustrations. But are parents to be blamed for this? Perhaps not, because times are hard right now. We are in the midst of a pandemic. Frequent lockdowns, job losses, and soaring prices of food and other essentials have caused extreme stress among parents. So, a temporary loss of emotional control is only obvious. According to studies, a crying baby is the main trigger for abusive head trauma and other such injuries.
There is, however, a silver lining to this: By understanding how infants feel during their first months of life, parents and caregivers can avoid reaching the end of the rope. Here are some ways parents can keep their cool and maintain a loving bond with their babies during the ongoing pandemic.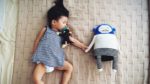 Try every soothing technique possible
All babies that are crying need to be calmed. It may take several attempts to calm them before they stop crying. You can hold them, feed them, wrap them in a blanket, rock them gently, or sing to them. If none of these methods work, you can put the baby down and give them a break. Make sure your baby sleeps on their back, with a firm mattress and a sheet that is tight. Avoid soft pillows, blankets, toys, or other bedding. Some babies may cry for long periods of time. That might seem a little frustrating. However, parents are often surprised at how quickly their babies go to sleep. Look for items that can make your baby feel comfortable. It's easy to find all types of baby essentials online. All you need is to do some research.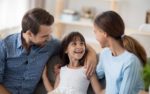 Take care of your needs
Motherhood can be overwhelming at times. Try to rest as much as possible, and sleep. Make time for yourself while your partner or another caring adult looks after the baby. Relax, put on your headphones and call a friend.
Connect with others
It can be difficult to stay connected during a pandemic. Use social media and video chats to keep in touch. You can call other moms to offer suggestions or seek advice. But then carefully listen to the person on the other end of the call before making any suggestion. Also, accept suggestions when they are offered from experience.

Decide who your "helpers" will be
Encourage older siblings to become your special helpers so that they can assist in whatever way possible for them. Also, tell your partner what you are experiencing. Chances are, they will be able to offer comfort.

Seek medical help
Depression is the most prevalent mental illness in the world today. Postpartum depression is more common in those who have had depression before the birth of their baby. Talk to your healthcare provider as soon as possible to avoid this condition. Telehealth visits are available for many doctors, nurses, mental health professionals. They may be able to help you via video calling or phone.

Reach out
Reach out if you have a relative, friend, or neighbour that has a newborn. You can think of ways that they can help. Can they help buy diapers and other baby products? Can they offer some emotional support? Will they drop off food and treats for your older kids or the other adults in the family? It's good to find out. You can also go on a walk with someone you feel comfortable with.
Taking care of your baby during the pandemic
Up until now, we discussed various aspects of coping with a newborn during the pandemic. Now, we will talk about taking care of a newborn during an ongoing crisis.
Every member of your household should have the COVID-19 vaccination. For adults and children aged 12 and over, booster shots are also recommended.
Avoid being near people having this medical condition.
You should wash your hands regularly and should teach your family to do the exact same.
Wash your hands, once you return home after spending time outside before handling your child and also before breastfeeding, preparing a bottle, or cooking food.
Make sure all surfaces are clean and that objects people often touch, such as countertops, doorknobs, and cellphones, are properly sanitized.
Do not touch your baby's eyes, nose, or mouth.
Do not use your hands to sneeze or cough. If you are infected, you will end up infecting your baby.
If you feel unwell, wear a mask at home. Limit contact with your baby until you feel better.
Avoid taking your baby out. In case you need to take her out in an infant carrier, you may place a light blanket above the carrier. Be sure that the blanket does not touch the baby. After you're back home, wash the carrier and the blanket.
Online forums are a great place to seek advice. They can be helpful for new mothers to share their experiences with others. Also, you might consider joining online communities and discussion forums for moms who are willing to share their problems tips. There is simply no dearth of insightful resources online.
In case of any problem, your paediatrician will be there to assist you. Contact your paediatrician when you think you need assistance.
Winter Care for Babies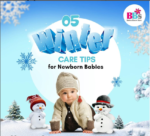 It is important to give your baby a good massage. This allows for better blood flow stimulation and improves their immunity. Use good baby oil and massage your baby's body gently.
Moisturizers are a must! Baby skin is delicate and sensitive. It is also susceptible to dryness, itching, and flaking. It is important to include a moisturizer in your baby's daily skincare routine. Look for natural products rich in butter and milk cream and avoid those that are loaded with chemicals and synthetic ingredients.
You can easily find baby care products online in India. So, no matter which brand of moisturizers suits your baby, you can easily stock up.
Breastfeeding your baby from time to time is the best way to keep her protected from cough and cold as it boosts immunity. Breastfeeding your baby for at least six months is a good idea.
It is quite normal to believe that heavy blankets are necessary to protect your baby from the cold outside. But, no! Avoid using pillows and blankets that are too heavy as they can restrict your baby's movement.
Avoid using baby products that are too strong. In harsh winters, you should limit the use of soaps, shampoos, and body washes. They can cause skin dryness. For this season, a simple water bath with a good moisturizer may be enough.
Before you go outside, make sure your baby is completely covered.
If your doctor recommends multivitamins, do not skimp on the recommended dosage. Multivitamins can also help build strength and immunity and would be a great benefit to your baby in the long term.
To keep your room warm, you can use a heater. But it can make the skin dry. Use a humidifier to get rid of the dryness.
Parenthood is difficult. But with the right approach, you can have a great overall parenting experience. All the tips mentioned above will make sure you sail smoothly through the first few months of your child's life.